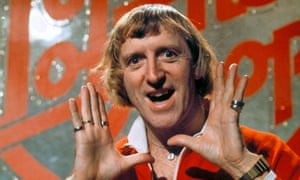 Serious failings at the BBC allowed Jimmy Savile and Stuart Hall to sexually abuse nearly 100 people without detection for decades, according to two damning reports published on Thursday, which insisted that the corporation still had lessons to learn from the affair.
Dame Janet Smith, who started the independent inquiry in October 2012, found that despite what had happened with Savile and Hall in previous years, those worked at the BBC were still worried about reporting potential abuse and taking on the broadcaster's stars.
She concluded that "an atmosphere of fear still exists today in the BBC possibly because obtaining work in the BBC is highly competitive and many people no longer have the security on an employment contract".
It was incumbent on the BBC to examine its culture today, Smith added, particularly when it came to the continued fear of speaking out and its attitudes towards "the talent", or on-air stars.
In total, Savile sexually assaulted 57 females and 15 boys from the late 1950s to the middle of the last decade. Three incidents of rape and attempted rape took place on BBC premises, Smith said, and the youngest victim to whom Smith spoke was eight yearsold at the time of the offence.
The report, which runs to 372,400 words, made for "sorry reading" for the BBC said Smith, a former court of appeal judge. It examines sexual abuse perperated by Savile and Hall, who was released in December after serving half of a five-year jail term for historical indecent assaults against girls aged between nine and 17.

A "macho culture" of sexism and sexual harassment and an "atmosphere of fear" led many employees to keep quiet about concerns, she wrote. She found BBC staff "more worried about reputation than the safety of children".