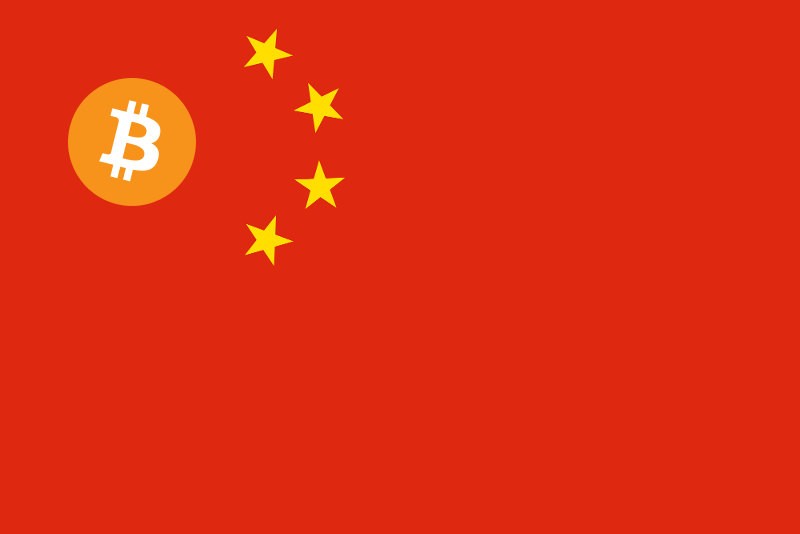 China's "economic miracle" has been accompanied by mass-scale looting, creating a class of super-rich, corrupt millionaires and billionaires to rival the US or Russia; these 1%ers know that their wealth is subject to the whims of the Politburo, which is why they are so anxious to acquire second passports, and to exfiltrate their cash through baroque schemes, anodyne scams, and runaway property speculation.
Bitcoin is central to the circumvention of China's currency controls. 98% of the Bitcoin trading volume in the last half of 2016 was in Renminbi, and by February, China had frozen withdrawals from the country's top three exchanges.
Now, anonymous sources have told the Wall Street Journal that China will shut down all domestic exchanges. The move comes a week after the country banned all new initial coin offerings from rival cryptocurrencies.
China is home to vast and lucrative cryptocurrency mining operations for both Bitcoin, Ethereum, and other cryptocoins. Three Chinese exchanges — Bitfinex, OkCoin, and BTCC — made up over 45 percent of the global market share over the last 30 days, according to Bitcoinity.org. Bitcoin's growing popularity in China may have caused the government to begin to perceive it as a threat to local currency, especially as Chinese investors bought up bitcoin and bet against the yuan last year.

The anonymous source cites "too much disorder" as the reason for the alleged shutdown, echoing the Chinese central bank's words last week criticizing ICOs for disrupting the country's financial order. China banned initial coin offerings last week as an unapproved and illegal form of public financing.
China is shutting down domestic Bitcoin exchanges [Shannon Liao/The Verge]