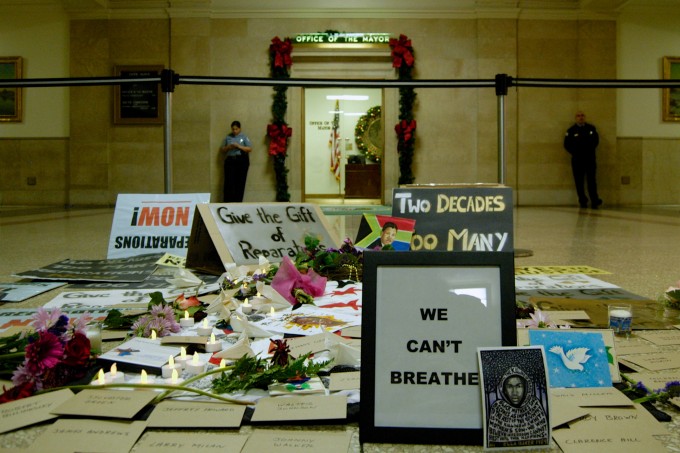 Photo by Caroline Siede
A few weeks ago, I wrote about a group of police torture survivors who are currently fighting for reparations from the City of Chicago. For my first post as Boing Boing's guest blogger, I'd like to offer an update on the situation. After languishing in City Hall for over a year, an ordinance demanding reparations for survivors is finally getting a hearing. Chicago's Finance Committee will discuss the Torture Reparations Ordinance on April 14, 2015 at 10 a.m.
From 1972-1991 over 100 African-American men and women were tortured into giving false confessions under the reign of police commander Jon Burge. Some spent decades in prison for crimes they didn't commit and few have received any monetary assistance from the government.

After fighting for justice for years, activists and organizers hope this will be a history-making moment. They plan to attend the meeting to show their support for the ordinance. Those who want to stand in solidarity with the cause on social media should use the hashtag #RahmRepNow.