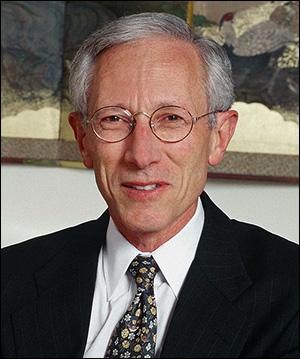 Last evening, the U.S. Senate Banking Committee made the unexpected announcement that it was postponing the confirmation hearing of Stanley Fischer to serve as Vice Chairman of the Federal Reserve Board of Governors. Two other Fed nominees were to be vetted today. The hearing had been scheduled for 10 a.m. this morning in the Dirksen Senate Office Building. No reason was given for the postponement.
There are surely some veteran lawyers at the Securities and Exchange Commission (SEC) hoping the nomination of Fischer has been scuttled. The thought that Stanley Fischer, a former Vice Chairman of the serially corrupt Citigroup, could become Vice Chairman of the Federal Reserve, a regulator of mega banks like Citigroup, is not a source of comfort. Fischer was nominated for the post by President Obama, whose devotion to failing up on Wall Street regularly sets new heights.
As if as on cue, news broke just yesterday that Federal prosecutors have issued grand jury subpoenas to Citigroup in a money-laundering investigation, a topic with which the bank is intimately familiar.
During Fischer's stint at Citigroup, from February 2002 through April 2005, he "amassed a personal fortune of between $14.6 million and $56.3 million" according to Bloomberg News. During that same period, Citigroup was repeatedly charged with fraud and embarked on its own exotic financial shenanigans that would end up collapsing the firm in 2008.

Read More...