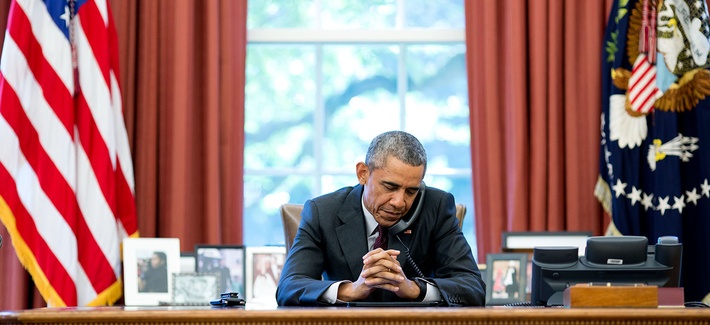 If his administration gets its way, it would be even easier for future commanders in chief to take military action without approval from Congress.
President Obama has been emphatically warning Americans about the dangers of a Trump presidency. But these warnings divert attention from a much darker reality. His Justice Department is in fact pushing the law in a direction that will enable the next president to declare war against any "terrorist" group or nation without the consent of Congress.
This reality is clear from the Department's response to a lawsuit challenging the legality of Obama's war against the Islamic State.
In 1973, Congress passed the War Powers Resolution over President Richard Nixon's veto. It represented the culmination of a national effort to prevent future presidents from repeating Nixon's unilateral escalations in Vietnam. The Resolution provides that, when a president commits American forces to a new military engagement, he has 60 days to gain the explicit authorization of Congress for the war. If Congress refuses its consent, the Resolution requires the commander in chief to withdraw his forces from the battlefield within the next 30 days.