"These investigations are focused on the Firm's spot FX trading activities as well as controls applicable to those activities. The Firm continues to cooperate with these investigations and is currently engaged in discussions with DOJ, and various regulatory and civil enforcement authorities, about resolving their respective investigations with respect to the Firm. There is no assurance that such discussions will result in settlements."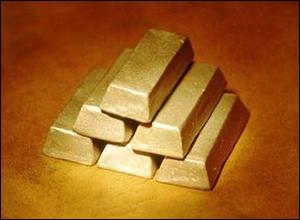 The financial press is reporting this morning that the U.S. Justice Department is investigating at least 10 of the biggest U.S. and foreign banks for potentially rigging the gold market and other precious metals markets. That investigation comes while ongoing investigations continue into the potential rigging by big banks of the setting of interest-rate benchmarks and foreign currency.
Cartel activity in every facet of U.S. and London financial markets now seems to be the norm with regulators typically five to ten years too late in sniffing out the illegal conduct.
JPMorgan Chase was named by the Wall Street Journal as one of the banks under scrutiny in the precious metals probe. That could pose a particularly difficult situation for JPMorgan as it is under an effective two-year probation with the U.S. Justice Department for its role in the Bernard Madoff fraud. The probation stems from adeferred prosecution agreement, signed on January 6, 2014, requiring that for the next two years, JPMorgan had to bring to the attention of Federal prosecutors any knowledge of wrongdoing inside the bank, cooperate fully and in good faith, and agree to "commit no crimes under the federal laws of the United States subsequent to the execution of this agreement…" If JPMorgan did not live up to its end of the bargain, it could be prosecuted for new crimes as well as for the two felony counts related to the Madoff matter.
JPMorgan has already had to own up to a criminal investigation involving its foreign currency trading business. On November 24 of last year, when the bank filed its quarterly report with the SEC (known as the 10Q), it reported the following: