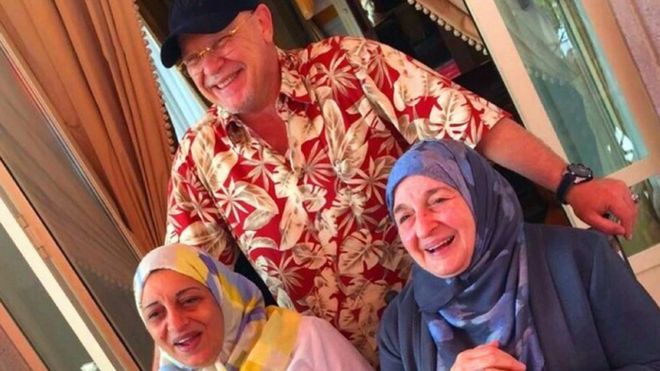 Three members of Osama Bin Laden's family died after their pilot became "overwhelmed" as he approached Blackbushe Airport in Hampshire, a court has heard.
A jury returned a narrative verdict at the inquest into the deaths of the family and pilot.
North Hampshire Coroner's Court was told the plane overshot the runway and burst into flames.
Coroner Andrew Bradley heard the victim's bodies were "incinerated".
The jet the victims were on crashed into a car auction site next to the airport in July 2015.
Bin Laden's brother-in-law, Zuhair Hashim, 56, half-sister, Sana Mohammed Bin Laden, 53, and her mother Raja Bashir Hashim, 75, were killed along with pilot Mazen Al-Aqeel Da'jah Salem, 58.
Det Sgt Paula James of Hampshire Constabulary told the jury they all survived the crash impact but were "incredibly charred" by the fire and had to be identified using dental records.
The family had been travelling from Milan, Italy, having attended a wedding in Lake Como.
Sana's brother Saad Bin Laden told the court his last communication was a picture of all three of them sent that morning via WhatsApp.