Op-Ed by Joziah Thayer
President Omar al-Bashir declared a state of emergency last month in response to the protest that erupted in mid-December of last year. This state of emergency is described by many as being a last ditch effort to quell the uprising in Sudan that threatens Omar al-Bashir's presidency and his 30-year reign as a dictator.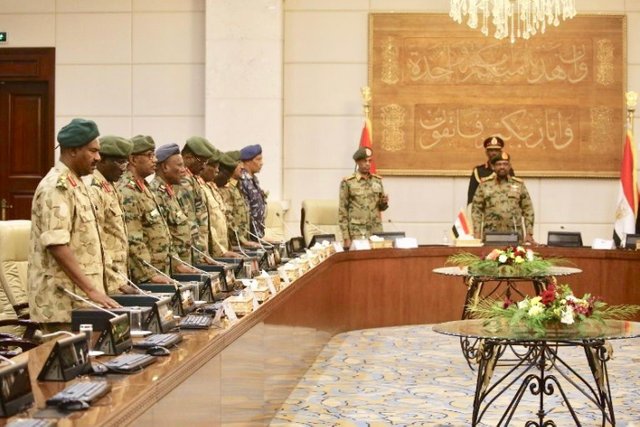 Immediately after declaring this state of emergency in Sudan, Bashir started to consolidate power. Bashir removed every governor in the country from office and replaced them with generals loyal to his regime. The state of emergency he declared violates fundamental freedom of expression rights outlined in Sudan's constitution. Bashir has banned protest of any kind, and government forces can raid buildings and the residences of any Sudanese citizen suspected of protesting.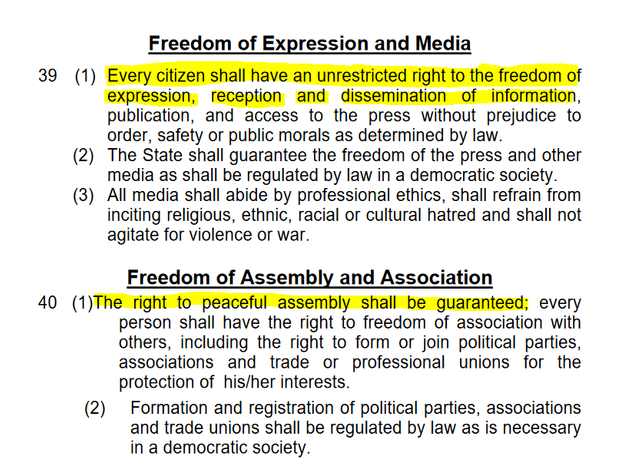 Sudanese government forces raided the National University in Khartoum weeks after the state of emergency was declared they terrorized students, beating them with batons and they dispersed tear gas indoors. The Sudanese Central Doctors Committee who organized the protest told reporters: "The attack left a large number of injuries, in addition to the arrest of a large number of students."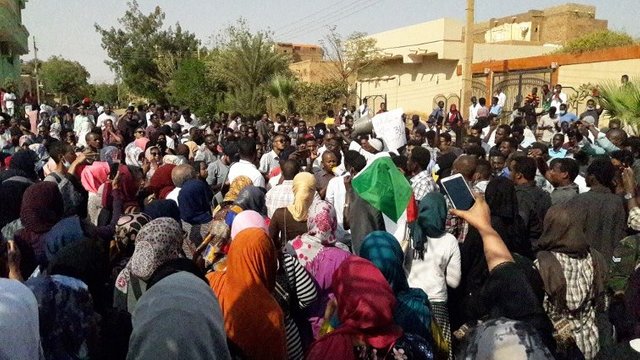 On International Women's day, Omar al-Bashir ordered that all women detained for protesting be released from jail, but on the same day an emergency court set up to handle cases involving protesters sentenced 9 Sudanese women to 20 lashes and 30 days in prison. The lawyers representing the women stated that they intend to appeal the ruling and asked the court not to implement the lashes until their appeal can be heard.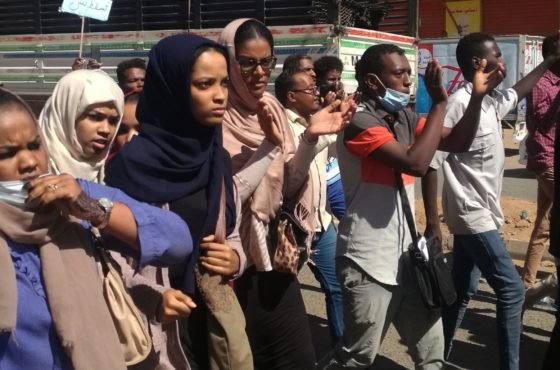 Protesters in Sudan have overwhelmingly emphasized that they are protesting Sudan's Public Order Law which led to over 15,000 Sudanese women being sentenced to lashings in one year alone and since the law was enacted in 2015 45,000 women have been sentenced to lashings. President Omar al-Bashir's response to the widespread protest against lashings and the Public Order Law, in general, is apparently to lash more women. Bashir's response to protests in his country against his 30-year dictatorship is to ban political demonstrations in an election year?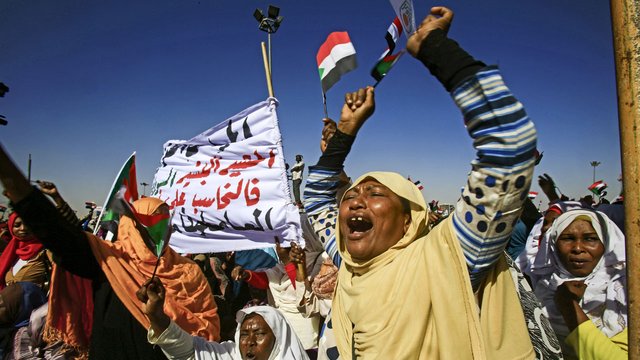 Over 50 people have been killed in the recent protest, and Bashir's government forces are roaming around the streets in armored vehicles currently trying to purge the streets of any dissidents. Protesters who have been detained have been reportedly tortured and in some cases even killed. Unlike Venezuela, this is an actual humanitarian crisis. Omar al-Bashir's poor governing led to this uprising in his country. He acknowledged this fact when he fired his Finance Minister Moatazz Moussa and reshuffled his entire cabinet. He also admitted that the protesters were "young men and women who want better economic conditions," despite previously blaming the protest on "foreign actors."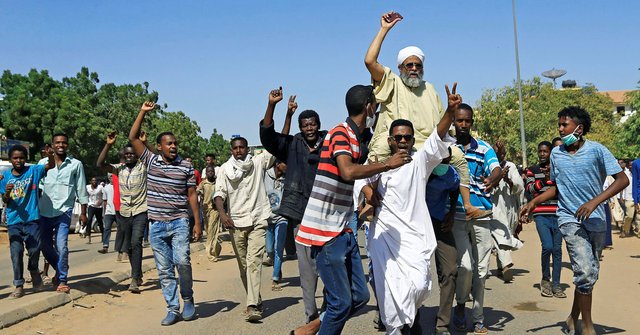 Unlike Venezuela which has garnered a lot of media attention lately, Sudan is ruled by a dictator who is wanted by the International Criminal Court for crimes against humanity and genocide. Mainstream media refuses to report on the events happening in Sudan which further proves that the U.S. empire is very selective on who they deem to be dictators. An authentic uprising like the one in Sudan is rare in this recent pattern of regime change proxy-infused civil unrest that has caused long-term destabilization and economic devastation every time it is attempted.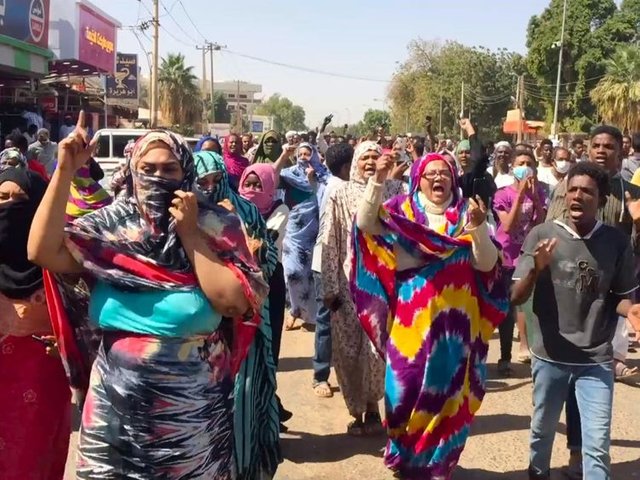 The main group leading these demonstrations across Sudan is the Sudan Professionals Association(SPA) who practice a sense of secrecy around membership and hierarchy in order to protect its members against persecution by Bashir's government. The SPA has inspired the youth of Sudan because it is made up of mostly teachers and professors, they have always called for peaceful protest and students are following their lead. One post on social media by the group can result in hundreds of young men and women in Sudan hitting the streets in protest in a matter of minutes.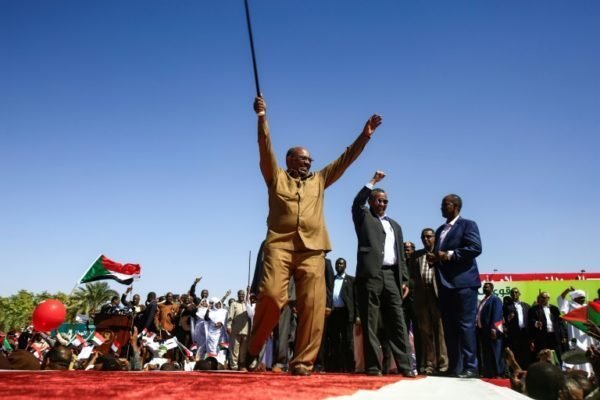 It's important that independent media sources start to speak out about blatant violations of human rights in Sudan because the mainstream never will. Information and knowledge are spread so fast that the propaganda machine can't quite keep up. Revolutions are started with a click, and oppressive regimes like the one in Sudan will continue to be shell-shocked by a young and informed citizenry motivated to create change. We should all stand with the protesters in Sudan who continue to rebel against President Omar al-Bashir's dictatorship.
Written by Joziah Thayer – You can read more of my articles here – Please follow me on Twitter @ Dapeaple
Related Articles:
Sudanese President Omar Al-Bashir yesterday called for forming a new government "capable of tackling local issues and meeting citizens' needs.
Sudan President Omar al-Bashir, facing the country's biggest popular protests since he came to power 30 years ago, declared a one-year state of emergency on Friday and called on parliament to postpone constitutional amendments that would allow him to seek another term in a 2020 presidential election.
Sudan announced that it had released some 2,430 protesters from custody yesterday, as US officials warned that the violent crackdown on demonstrators threatens Sudan's removal from Washington's terror blacklist.
A Sudanese political party has withdrawn from the country's National Consensus Government and called on President Omar Al-Bashir to step down, after weeks of mass protests that have rocked the nation. The Umma Federal Party (UFP) led by Ahmed Babikir Nahar announced its support of the demonstrations, pointing to the failure of the government to provide basic commodities to the people. The withdrawal makes the UFP the third main political party to denounce Al-Bashir since protests against austerity measures and political autocracy began last month.
Protesters in Sudan are trying to imitate the Arab Spring uprisings that shook the region in 2011, President Omar al-Bashir said on Sunday during a visit to Egypt, Reuters reports. Bashir is facing the most sustained challenge since he came to power in a coup in 1989. Demonstrators have turned out almost daily across the country to call for an end to his rule.