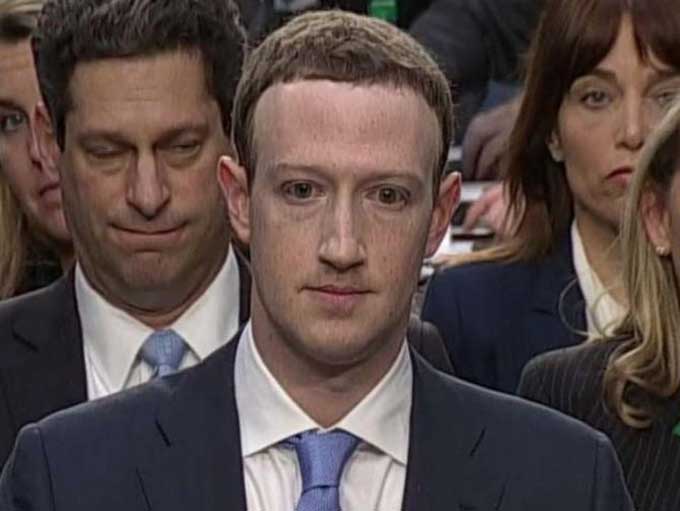 The Eastern District of New York empaneled a Grand Jury into the dirty data dealings of Facebook.
Federal investigators are probing Facebook's data-sharing deals with other companies. A New York grand jury is reported to have subpoenaed "at least two" smartphone makers.
"Both companies had (...) broad access to the personal information of hundreds of millions of its users."
Oh boy.
From Michael LaForgia, Matthew Rosenberg and Gabriel J.X. Dance at the New York Times:
The companies were among more than 150, including Amazon, Apple, Microsoft and Sony, that had cut sharing deals with the world's dominant social media platform. The agreements, previously reported in The New York Times, let the companies see users' friends, contact information and other data, sometimes without consent. Facebook has phased out most of the partnerships over the past two years.

"We are cooperating with investigators and take those probes seriously," a Facebook spokesman said in a statement. "We've provided public testimony, answered questions and pledged that we will continue to do so."

It is not clear when the grand jury inquiry, overseen by prosecutors with the United States attorney's office for the Eastern District of New York, began or exactly what it is focusing on. Facebook was already facing scrutiny by the Federal Trade Commission and the Securities and Exchange Commission. And the Justice Department's securities fraud unit began investigating it after reports that Cambridge Analytica, a political consulting firm, had improperly obtained the Facebook data of 87 million people and used it to build tools that helped President Trump's election campaign.

The Justice Department and the Eastern District declined to comment for this article.

The Cambridge investigation, still active, is being run by prosecutors from the Northern District of California. One former Cambridge employee said investigators questioned him as recently as late February. He and three other witnesses in the case, speaking on the condition of anonymity so they would not anger prosecutors, said a significant line of inquiry involved Facebook's claims that it was misled by Cambridge.
Related Articles:
 "If you post it on social media, that's probable cause for us to come get the guns out of your house," Democrat Florida State Senator Jason Pizzo proclaimed in a Facebook video three years ago. "That's it. It's now on you to explain why you have a gun in your house and why it's on social media…"He was stumping at the time to change the law to deny the right to keep and bear arms to young adults old enough to vote, marry, sign binding contracts and serve in the military. Pending that, he wanted parents to call the police on their children if they saw them posting pictures and videos with guns online. 
FOR THOSE OF us who worry that Facebook may have serious boundary issues when it comes to the personal information of its users, Mark Zuckerberg's recent comments at Harvard should get the heart racing.
If this sort of extreme censorship continues, pretty soon anybody that has anything even remotely important or interesting to say will be completely banned by Facebook.  As you will see below, Facebook has just banned Zero Hedge, and they have also just announced that they will be systematically censoring any content that has "misinformation" about vaccines...