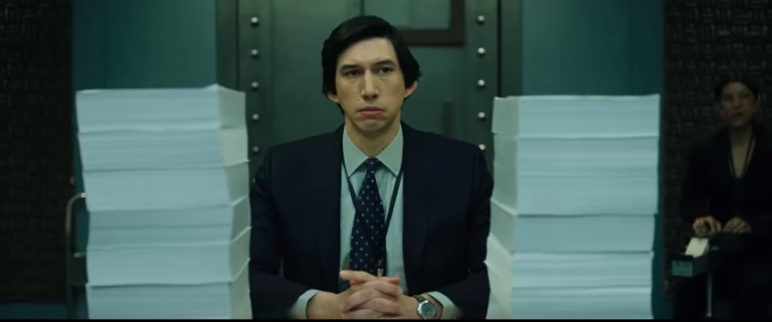 In The Report, Adam Driver plays Dan Jones, a dogged Senate investigator.
From VICE, which produced The Report, the new movie about the CIA's torture program.
"I was not even read into the interrogation program until it had been up and running for a year," Haspell told the Committee. But Haspel's claims raised more than a few eyebrows. For one, the CIA began its torture program in the summer of 2002. By late 2002, Haspel was overseeing waterboarding at a black site detention center in Thailand, one of a number of countries exposed in a 2005 Washington Post report as territories being used for torture by the US to dodge judicial oversight.

Later reporting would reveal that Haspel also played a role in the CIA's destruction of 92 tapes related to the CIA's torture program. As such, the idea that the 34-year CIA vet wasn't fully versed in—if not directly involved in—the program has long strained credulity.
Source: We Still Don't Know What Gina Haspel Really Knew About the CIA's Torture Program – VICE