Facebook seems to be attempting to respond to the most recent round of criticism against it and deflect from it by "doing more" with an announcement that new censorship measures are on its way.
This time they concern groups, whose members' posts will be demoted if Facebook determines that they had violated its guidelines in other places on the giant network – meaning that their group-posted content can still be in line with Facebook's rules, without having broken any. The downranking will apply to all content posted by these users in a group.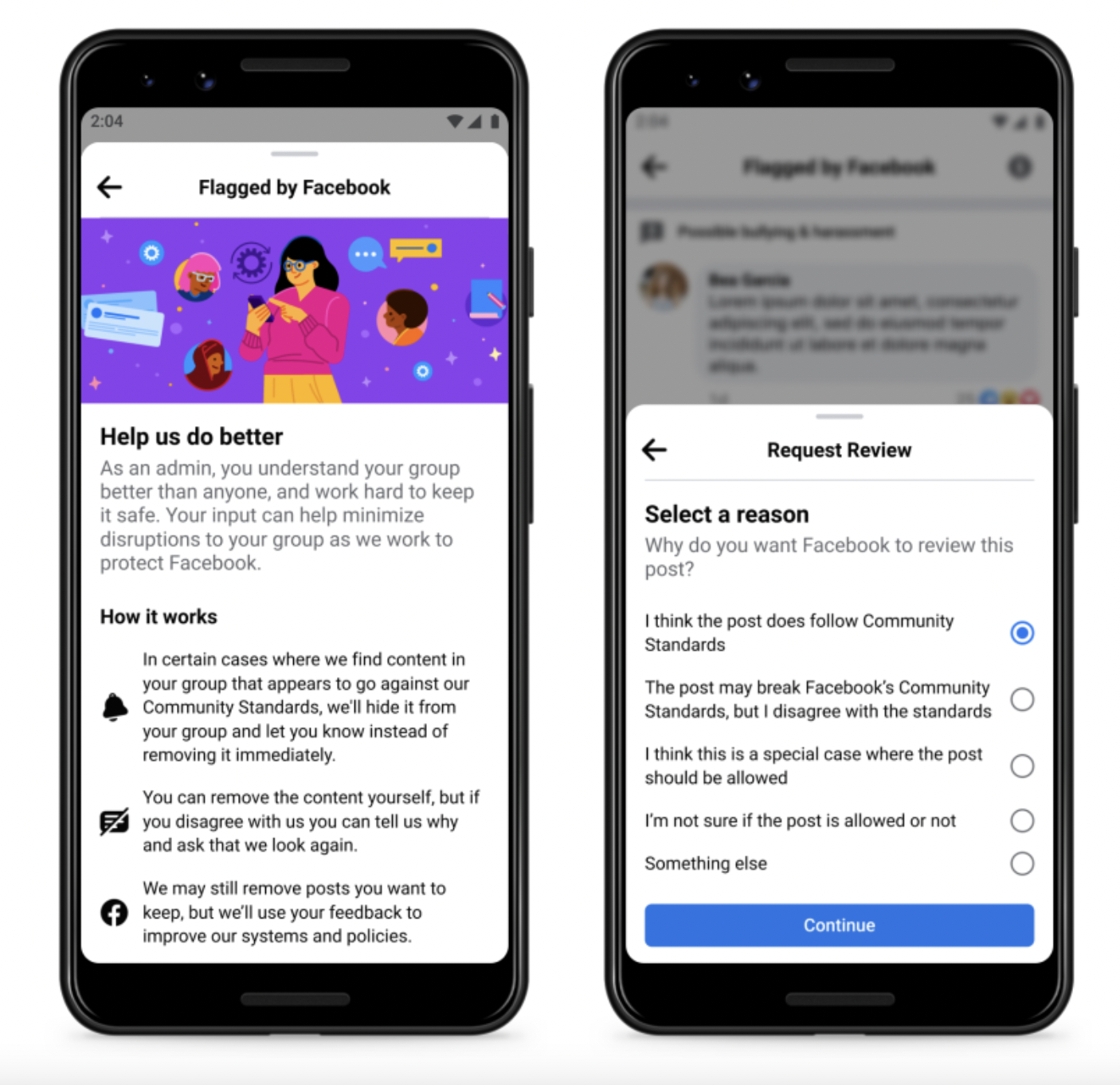 The intent is to isolate group members from their peers in the same community for what Facebook determines were transgressions committed elsewhere. By isolating group members in this way, visibility and therefore communication would be reduced inside groups, especially those Facebook or its critics and entities exerting pressure on it disapprove of – since such users' content would already have been penalized elsewhere on the network.
Facebook would like to make groups an important part of its platform, but critics say they are the breeding ground for toxicity, extremism and divisiveness and are pressuring the company to impose stricter censorship rules.
Another move that Facebook is making to appease its detractors is to essentially co-opt group admins and moderators as unpaid content moderators.
They will now have at their disposal a tool called Flagged by Facebook which admins will be able to use to censor group members before Facebook (having already flagged the content for removal) does, and slap those misbehaving with "strikes."
With Flagged by Facebook, admins will on one hand be able to see the flagged content and try to react to prevent censorship, and will be incentivized to do so because strikes received by groups members affect the status of the group itself.
The giant still allows admins to file appeals and, as reports put it, ask Facebook "to explain why the post breaks its rules."
Bearing in mind the utter disregard Big Tech social platforms have had for such questions and appeals, it's not likely that this feature will be of any particular use to group admins and moderators.
PLEASE DISABLE AD BLOCKER TO VIEW DISQUS COMMENTS
Ad Blocking software disables some of the functionality of our website, including our comments section for some browsers.