This past Saturday, I went for a hike with my girlfriend of 2 years. We saw the changing leaves of the Northeast, watched a gorgeous sunset, listened to a Mises Institute podcast in the car on the idiocy of Ben Bernanke winning a Nobel prize, ordered food to our apartment while still on the road, and now are settling down to watch There Will Be Blood with Daniel Day-Lewis (an incredible movie).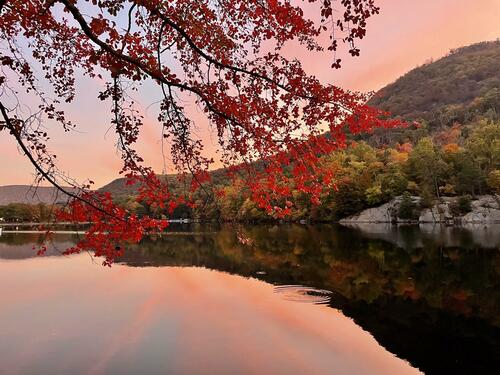 After this pleasant day, a thought occurred:
There has never been a time in human history when such an abundance of pleasures have been on-demand to people of nearly all income brackets. The wealthiest kings throughout history couldn't have imagined the seemingly simple activities many take for granted today.
So my message to Neocons (and Dems if any read ZH) is simple:
STOP FUCKING GAMBLING THE FRUITS OF 4000+ YEARS OF HUMAN PROGRESS OVER A CONFLICT WE INSTIGATED REGARDING WHICH CORRUPT REGIME GETS TO GOVERN A SHITTY EASTERN REGION IN UKRAINE (against the democratic will of said region).
I'd like to continue enjoying my life. I'd like to have kids one day who can enjoy theirs. Hell… I'm happy just seeing random people whom I don't know enjoying life too.
Peace. Compromise. Diplomacy.
These words must get through the thick skulls of Mitch McConnell, Dan Crenshaw, and Lindsay Graham. In a small glimmer of hope, Ted Cruz (a cowardly man who'll say anything to appease his constituents), initially cheered American intervention in the war
The reason we should support our Ukrainian allies is because it protects American national security, it keeps America safer, and it prevents our enemies from getting stronger.
https://t.co/yZE13rb2e6

— Senator Ted Cruz (@SenTedCruz) May 23, 2022
but voted against the most recent aid package in late September.
Ted Cruz may be an easy target, but if he can be pressured into flip flopping, we need to turn up the heat on the remaining neocons. Senators with actual principles - Rand Paul and Thomas Massie - are right on this issue and need to be the faces of the GOP if this country is to stand a chance.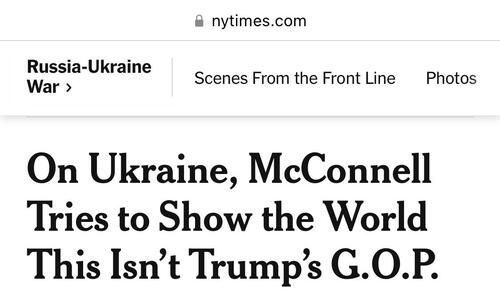 Rand, Massie: Have some confidence and start applying pressure to Republicans. Call them out by name! The masses agree and will back you. Spineless senators will follow the masses.
Neocons: WTF are you thinking?There is no winning scenario for the US on the path we are currently on. If Crimea is in jeopardy (a region controlled by Russia for almost a decade which the citizens overwhelmingly support), Putin will nuke Ukraine.
It's a lose-lose for the US from there as we can either escalate and destroy the world or not and appear weak.
Don't think Putin will nuke?
According to Pentagon Papers whistleblower Daniel Ellsberg, former nuclear planner for Rand Corporation with personal access to Nixon, stated that the former President was dangerously close to going nuclear on Vietnam. In an interview for Mint Press News, he discusses Nixon's plan to use nuclear blackmail to end the war quickly. "'There was pressure to make the war larger'" if the offer was rejected, the whistleblower noted, and 'nuclear targets were picked.'"
If Vietnam, a country nearly 8,000 miles from the continental US, was enough of a headache that Nixon nearly pushed the button… what do you think Putin is thinking right now with a war on his border and having just resorted to conscription?
So stop this NATO theatre near the border:
HISTORIC DEPLOYMENT: CBS News has been given exclusive access to the Army's 101st Airborne Division as they are deployed to Europe for the first time since the last World War. They are now the closest U.S. forces to the fight in Ukraine. pic.twitter.com/61sAvrCeVf

— CBS Evening News (@CBSEveningNews) October 21, 2022
Putin does not want to invade NATO and take over Europe (let alone all of Ukraine). And if the plan is to deploy these troops in the event that a nuke is used (as many have advocated for), the idea that Russia and the US will just fight an infantry war and cordially accept the results is ridicu-fucking-lous.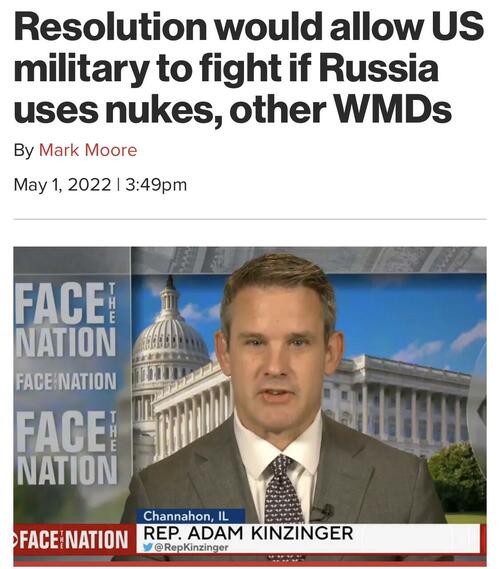 The risk-reward of our military support for Ukraine has reached unfathomable levels of insanity. By the State Department's own analysis, there are no material differences in human rights protections between the governments of Ukraine and Russia (see article).
Who exactly are we helping by using Ukraine as our military sandbox? Maybe Zelensky and a few other lucky oligarchs, but certainly not the Ukrainians.
Friday saw talks between the US and Russia for the first time since May. This is somewhat reassuring. Regardless…
I'm officially a single issue voter: will you or will you not vote to send money/weapons to Ukraine? I'd vote for fucking AOC if she vowed to not give another dime to Ukraine and push for a peace settlement. I'd rather be alive in a genderless socialist dystopia than not at all.
_________________________________
If interested in the history behind this war, and how the US provoked it, read this.