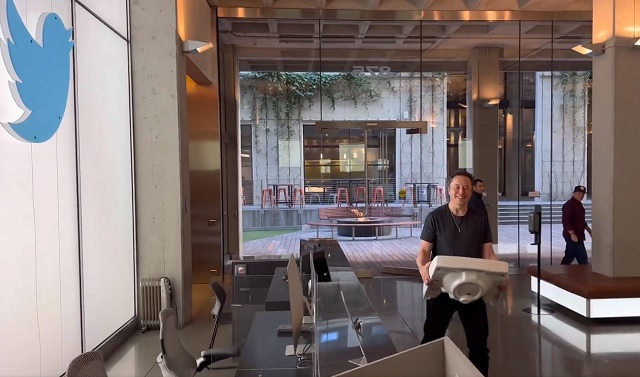 Elon Musk's purchase of Twitter was completed on Thursday and the ousting of CEO Parag Agrawal and Censorship Czar Vijaya Gadde immediately followed.



Musk "intends to do away with permanent bans on users because he doesn't believe in lifelong prohibitions," Bloomberg News reported Friday, citing one source. "That means people previously booted off the platform may be allowed to return, though it was unclear if that included former president Donald Trump, the person said."

Musk said he's going to be looking into Twitter's shadowbanning algorithms today.



An open and transparent audit of the censorship practices they've been engaged in over the past five years would be extremely eye-opening.

Business Insider reported the trash at Twitter are already self-purging and leaving for Google and Meta. I look forward to them destroying those websites next.



Some of Twitter's advertisers are announcing they're going to pull their ads and give Musk the Kanye treatment if he allows Trump back on and stops their mass censorship.

Musk published a letter to try and stop the exodus on Thursday, claiming "Twitter obviously cannot become a free-for-all hellscape, where anything can be said with no consequences!"

Twitter was for the most part a free-for-all pre-2016 and it was awesome. Obviously today it would trigger significant backlash from our ruling oligarchs but are they going to go soft on Musk if he keeps the same censorship regime in place?



Musk's statement wasn't good enough for the ADL.



US President/ADL CEO Jonathan Greenblatt issued the following statement on Thursday:
"Despite my reservations, I was cautiously optimistic that Elon Musk would take the concerns of civil society to heart, but developments over the past two weeks have been troubling. This includes, but is not limited to, Mr. Musk warmly welcoming back Ye to Twitter after Ye made antisemitic comments on Instagram and was booted off the platform. I worry that this will be indicative of Mr. Musk's approach to content moderation on the platform.

Further, we are concerned that Mr. Musk's acquisition of Twitter may accelerate what ADL has seen repeatedly: the pushing out of marginalized communities from social media. As with Telegram, Gab, Parler, Rumble, and other platforms that refuse to address incitement and slander in the name of free speech, such platforms have become hotbeds for radicalism and hate. This invariably reduces the diversity of views on these services and narrows rather than expands the public conversation.

There are technical fixes and business model adjustments that truly could improve Twitter, but in owning a social media platform, I hope Mr. Musk will abide by the Peter Parker principle: "With great power comes great responsibility." I was glad to see him tweet out to advertisers on Thursday that Twitter cannot become a 'free-for-all hellscape, where anything can be said with no consequences.' But ultimately Mr. Musk will be judged by his actions, not his words."
Sorry Greenblatt but the so-called "far-right" are the most marginalized community on social media and you were the one who pushed them out.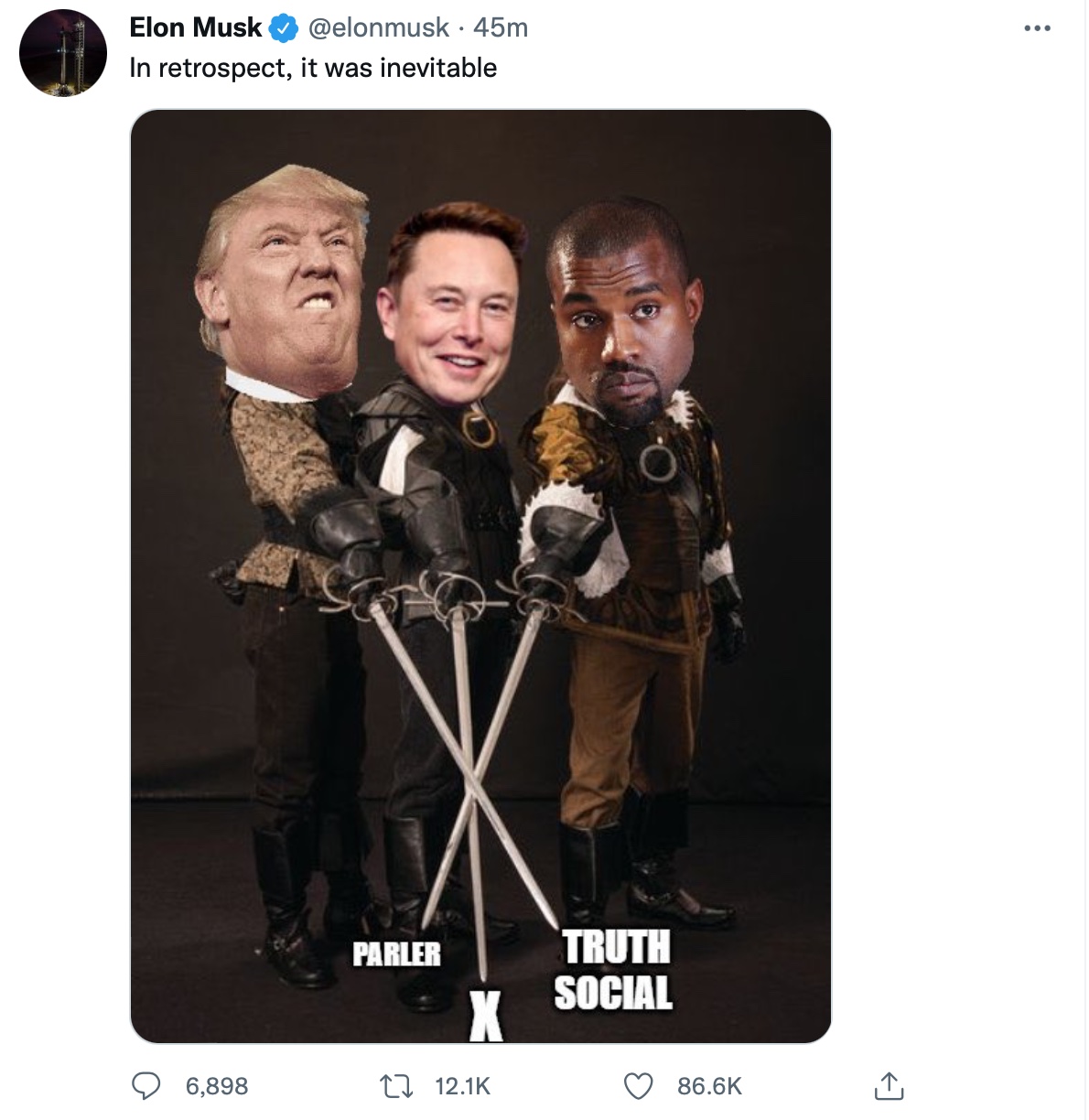 The purges that took place to satiate your demands are what turned Facebook and Twitter into monotonous, boring echo chambers of left-wing radicalization and far-left extremism.

Musk should trigger a jubilee and free everyone who was banned for their political views. When Greenblatt and his gang move to organize a global boycott against him, Musk should just ban them from his platform.

It's high time the tables were turned!

Follow InformationLiberation on Twitter, Facebook, Gab, Minds and Telegram.