The FBI is facing subpoenas after the so-called "Twitter Files" revealed that the bureau had been working closely with the social media company, according to Rep. Mike Turner (R-Ohio), who is the incoming chairman of the House Intelligence Committee.
"We are definitely pursuing the Department of Justice and also the FBI," Turner told Fox News' "Sunday Morning Futures," before adding, "We certainly intend to pursue subpoena power to expose the extent to which the FBI has been doing this."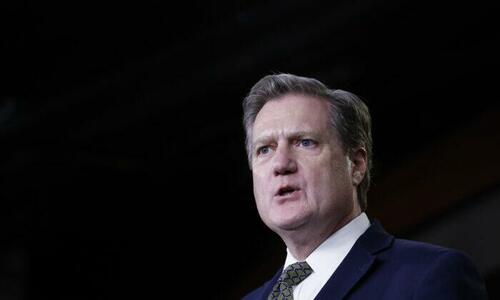 He thanked the new Twitter chief Elon Musk for making the internal Twitter documents available.
"While we pursue intelligence community to try to hold them accountable, while we're doing that, Elon Musk is showing what's happening on the other side with the willing partners, the mainstream media, social media, and really exposing coordination that was occurring between the FBI and them," Turner added.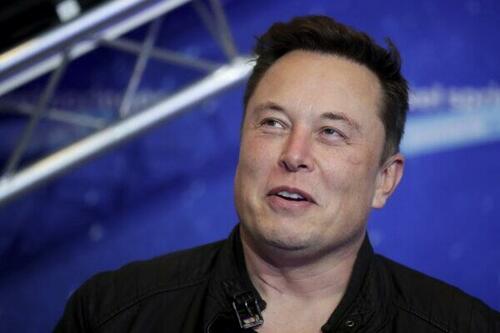 Tesla and SpaceX CEO Elon Musk arrives on the red carpet for the Axel Springer media award in Berlin on Dec. 1, 2020. (Hannibal Hanschke/Pool Photo via AP)
The sixth batch of internal Twitter documents, released by journalist Matt Taibbi on Dec. 16, revealed that the FBI and Twitter had "constant and pervasive" communications. The bureau allegedly treated Twitter as a "subsidiary" and flagged accounts and tweets for Twitter to take action against.
One particular set of documents House Republicans will seek to obtain via the subpoenas are the FBI's "secret files," according to Turner.
"It is my understanding from our contacts that we have had with the FBI that there are secret files that the FBI has of these contacts that they were having with social media and with mainstream media," Turner said.
The Ohio Republican added that the bureau has resisted providing these files so far.
"It has been our objective to get a hold of those files, to see the extent of this, so we can stop it, we can cut off the funding and prevent, obviously, average Americans being impacted by FBI actions," he said.
In fact, the FBI has been engaging with social media companies under false pretenses, according to the Ohio Republican.
"The FBI had, under the cover of saying they were pursuing foreign malign influence, had really exploded into activities that involved engaging with mainstream media and social media, and really impacting what is the normal debate of democracy," Turner said.

"What's really troubling here in my opinion is this is not based on intelligence."
The House Intelligence Committee in the Republican-led House will look into who was the mastermind behind the FBI's interactions with Twitter.
"Who is it that's coordinating this? How can we cut off the money, prohibit this in the future?" Turner said.

"We will use our subpoena power to track that down and make certain that this doesn't happen again."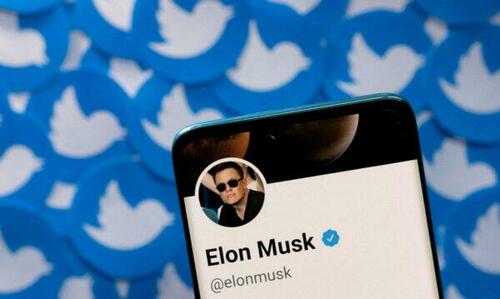 Elon Musk's Twitter profile on a smartphone placed on printed Twitter logos on April 28, 2022. (Dado Ruvic/Illustration/Reuters)
Turner expressed confidence that the committee's investigation will get the answers it is looking for from the FBI and the Department of Justice.
"Luckily, the January 6 committee has established some great legal precedent that shows the Congress has full access," he continued.

"So they're going to have very much a difficult time trying to prevent us [from] getting those documents."
Republicans
Turner is not the only Republican demanding answers from the FBI following the release of the sixth installment of the "Twitter Files."
"@FBI has a lot to answer for after the latest drop of #TwitterFiles6," Rep. Matt Gaetz (R-Fla.) wrote on Twitter on Dec. 16.
Gaetz said that he will be joined by Reps. Jim Jordan (R-Ohio), Mike Johnson (R-La.), Andy Biggs (R-Ariz.), and Dan Bishop (R-N.C.) in "asking the questions."
"Clear your calendar," he added.
Jordan is poised to become chairman of the House Judiciary Committee in January.
According to Taibbi, the FBI formed a social media-focused task force of 80 agents after the 2016 election, and they "corresponded with Twitter to identify alleged foreign influence and election tampering of all kinds."
Additionally, the Department of Homeland Security partnered with third-party security contractors and think tanks "to pressure Twitter to moderate content," according to Taibbi.
"80 @FBI agents were colluding with Twitter to police content and moderate Americans' speech? Sounds like Communist China to me," Rep. Greg Steube (R-Fla.) wrote on Twitter on Dec. 16, in response to Taibbi's revelation. "Investigations are coming!"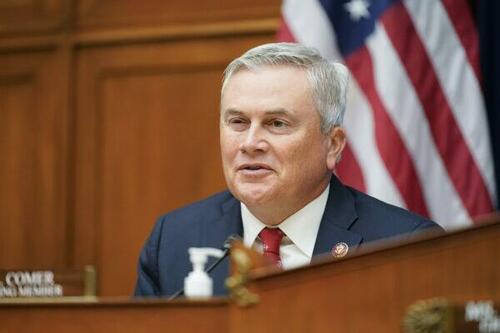 Ranking member Rep. James Comer Jr. (R-Ky.) speaks during a House Committee on Oversight and Reform hearing on gun violence in Washington on June 8, 2022. (Andrew Harnik-Pool/Getty Images)
Rep. James Comer (R-Ky.), the incoming chairman of the House Oversight Committee, also took exception to the FBI's task force, in an appearance on Fox News' Hannity on Dec. 16.
"What we found today is the FBI had its own ministry of propaganda—80 FBI agents dedicated to nothing but censoring free speech on the internet," Comer said.

"Eighty! As someone who's going to be incoming chairman of the House Oversight Committee, that's roughly $12 million in expenses to the taxpayers in salary and benefits."
Two Republicans suggested the sixth installment of the "Twitter Files" could suggest that FBI has worked with Facebook and Google in a similar capacity.
"And if FBI used Twitter to censor, you bet they also used Google and Facebook," Sen. Josh Hawley (R-Mo.) wrote on Twitter.
"Now apply what we know they did at Twitter to @facebook @Google and more," Rep. Marjorie Taylor Greene (R-Ga.) wrote on Twitter. "I'm really looking forward to Republican control, committee work, and subpoena power."
PLEASE DISABLE AD BLOCKER TO VIEW DISQUS COMMENTS
Ad Blocking software disables some of the functionality of our website, including our comments section for some browsers.