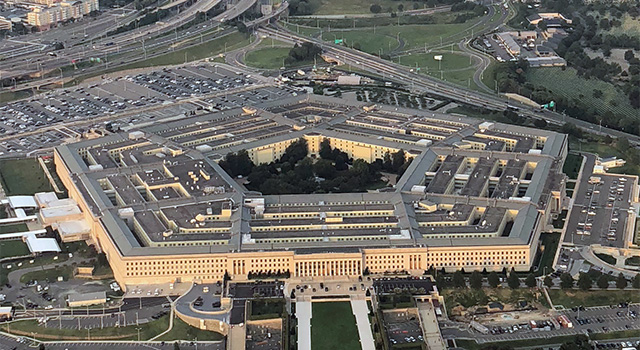 Twitter whitelisted secret CENTCOM accounts with "deep-fake" avatars and helped boost their covert psychological operations overseas, according to the latest "Twitter Files" release.


Yikes! https://t.co/Qr0KyPuOYf

— Elon Musk (@elonmusk) December 20, 2022
2. Twitter has claimed for years that they make concerted efforts to detect & thwart gov-backed platform manipulation. Here is Twitter testifying to Congress about its pledge to rapidly identify and shut down all state-backed covert information operations & deceptive propaganda. pic.twitter.com/2H2Sf49Xff

— Lee Fang (@lhfang) December 20, 2022
4. In 2017, a U.S. Central Command (CENTCOM) official sent Twitter a list of 52 Arab language accounts "we use to amplify certain messages." The official asked for priority service for six accounts, verification for one & "whitelist" abilities for the others. pic.twitter.com/LuMbMZDv8i

— Lee Fang (@lhfang) December 20, 2022
6. The CENTCOM accounts on the list tweeted frequently about U.S. military priorities in the Middle East, including promoting anti-Iran messages, promotion of the Saudi Arabia-U.S. backed war in Yemen, and "accurate" U.S. drone strikes that claimed to only hit terrorists. pic.twitter.com/IhqUDWJjQ9

— Lee Fang (@lhfang) December 20, 2022
8. One Twitter official who spoke to me said he feels deceived by the covert shift. Still, many emails from throughout 2020 show that high-level Twitter executives were well aware of DoD's vast network of fake accounts & covert propaganda and did not suspend the accounts.

— Lee Fang (@lhfang) December 20, 2022
10. Stacia Cardille, another Twitter attorney, replied that the Pentagon wanted a SCIF & may want to retroactively classify its social media activities "to obfuscate their activity in this space, and that this may represent an overclassification to avoid embarrassment." pic.twitter.com/lTNshDKOBv

— Lee Fang (@lhfang) December 20, 2022
12. In a May 2020 email, Twitter's Lisa Roman emailed the DoD w/two lists. One list was accounts "previously provided to us" & another list Twitter detected. The accounts tweeted in Russian & Arabic on US military issues in Syria/ISIS & many also did not disclose Pentagon ties. pic.twitter.com/oANuodYwsN

— Lee Fang (@lhfang) December 20, 2022
14. In August 2022, a Stanford Internet Observatory report exposed a U.S. military covert propaganda network on Facebook, Telegram, Twitter & other apps using fake news portals and deep fake images and memes against U.S. foreign adversaries. https://t.co/dNH175YZmo

— Lee Fang (@lhfang) December 20, 2022
16. The Stanford report did not identify all of the accounts in the network but one they did name was the exact same Twitter account CENTCOM asked for whitelist privileges in its 2017 email. I verified via Twitter's internal tools. The account used an AI-created deep fake image. pic.twitter.com/ODLvK7eFlH

— Lee Fang (@lhfang) December 20, 2022
18. The reality is much more murky. Twitter actively assisted CENTCOM's network going back to 2017 and as late as 2020 knew these accounts were covert/designed to deceive to manipulate the discourse, a violation of Twitter's policies & promises. They waited years to suspend.

— Lee Fang (@lhfang) December 20, 2022
20. The conduct with the U.S. military's covert network stands in stark contrast with how Twitter has boasted about rapidly identifying and taking down covert accounts tied to state-backed influence operations, including Thailand, Russia, Venezuela, and others since 2016.

— Lee Fang (@lhfang) December 20, 2022
21. Here is my reported piece w/more detail. I was given access to Twitter for a few days. I signed/agreed to nothing, Twitter had no input into anything I did or wrote. The searches were carried out by a Twitter attorney, so what I saw could be limited. https://t.co/AgcFy71fE3

— Lee Fang (@lhfang) December 20, 2022

From The Intercept, "Twitter Aided The Pentagon in its Covert Online Propaganda Campaign":
[T]he social networking giant provided direct approval and internal protection to the U.S. military's network of social media accounts and online personas, whitelisting a batch of accounts at the request of the government. The Pentagon has used this network, which includes U.S. government-generated news portals and memes, in an effort to shape opinion in Yemen, Syria, Iraq, Kuwait, and beyond.

[...] THE DIRECT ASSISTANCE Twitter provided to the Pentagon goes back at least five years.

On July 26, 2017, Nathaniel Kahler, at the time an official working with U.S. Central Command — also known as CENTCOM, a division of the Defense Department — emailed a Twitter representative with the company's public policy team, with a request to approve the verification of one account and "whitelist" a list of Arab-language accounts "we use to amplify certain messages."

"We've got some accounts that are not indexing on hashtags — perhaps they were flagged as bots," wrote Kahler. "A few of these had built a real following and we hope to salvage." Kahler added that he was happy to provide more paperwork from his office or SOCOM, the acronym for the U.S. Special Operations Command.

Twitter at the time had built out an expanded abuse detection system aimed in part toward flagging malicious activity related to the Islamic State and other terror organizations operating in the Middle East. As an indirect consequence of these efforts, one former Twitter employee explained to The Intercept, accounts controlled by the military that were frequently engaging with extremist groups were being automatically flagged as spam. The former employee, who was involved with the whitelisting of CENTCOM accounts, spoke with The Intercept under condition of anonymity because they were not authorized to speak publicly.

In his email, Kahler sent a spreadsheet with 52 accounts. He asked for priority service for six of the accounts, including @yemencurrent, an account used to broadcast announcements about U.S. drone strikes in Yemen. Around the same time, @yemencurrent, which has since been deleted, had emphasized that U.S. drone strikes were "accurate" and killed terrorists, not civilians, and promoted the U.S. and Saudi-backed assault on Houthi rebels in that country.

Other accounts on the list were focused on promoting U.S.-supported militias in Syria and anti-Iran messages in Iraq. One account discussed legal issues in Kuwait. Though many accounts remained focused on one topic area, others moved from topic to topic. For instance, @dala2el, one of the CENTCOM accounts, shifted from messaging around drone strikes in Yemen in 2017 to Syrian government-focused communications this year.

On the same day that CENTCOM sent its request, members of Twitter's site integrity team went into an internal company system used for managing the reach of various users and applied a special exemption tag to the accounts, internal logs show.

One engineer, who asked not to be named because he was not authorized to speak to the media, said that he had never seen this type of tag before, but upon close inspection, said that the effect of the "whitelist" tag essentially gave the accounts the privileges of Twitter verification without a visible blue check. Twitter verification would have bestowed a number of advantages, such as invulnerability to algorithmic bots that flag accounts for spam or abuse, as well as other strikes that lead to decreased visibility or suspension.
Twitter is a "private company" who doesn't have to respect the First Amendment but they're working with the Pentagon and getting paid by the FBI while they amplify their covert influence operations and suppress news stories that could hurt Joe Biden.


46. The FBI's influence campaign may have been helped by the fact that it was paying Twitter millions of dollars for its staff time.

"I am happy to report we have collected $3,415,323 since October 2019!" reports an associate of Jim Baker in early 2021. pic.twitter.com/SmNse97QxK

— Michael Shellenberger (@ShellenbergerMD) December 19, 2022

[Header image by Touch of Light via Wikicommons, CC BY-SA 4.0]

Follow InformationLiberation on Twitter, Facebook, Gab, Minds and Telegram.
Related Articles:
There's an old saying about looking after the pennies, and then the pounds looking after themselves, and it is broader in its meaning than it appears – or, to put it another way, it can be applied more broadly.
The distinctive bare-chested man who donned a furry hat and carried a spear during Wednesday's riot at the US Capitol building has been arrested on federal charges.
To professional analysts, it has long been clear that the "Russiagate" saga – including the "Russian hacking" claims, the Trump-Russia collusion claims, as well as the "Skripal poisoning incident" and the more recent "Navalny poisoning incident" – has been a US and NATO psychological operation aimed at containing a resurgent Russia and a somewhat unpredictable US President.
PLEASE DISABLE AD BLOCKER TO VIEW DISQUS COMMENTS
Ad Blocking software disables some of the functionality of our website, including our comments section for some browsers.