A new state-sanctioned desecration of our heritage just dropped.


A new statue atop a New York City courthouse. The artist says it's part of an "urgent and necessary cultural reckoning underway as New York reconsiders traditional representations of power in public spaces and recasts civic structures to better reflect 21st-century social mores." pic.twitter.com/4IFRj7hCsf

— Andrew Beck (@AndrewBeckUSA) January 25, 2023
The statue, named "NOW", is a female figure emerging from a pink lotus. It has braids shaped as horns with a judicial lace apron. It is meant to pay homage to Ruth Bader Ginsberg and her fight for abortion.

— Andrew Beck (@AndrewBeckUSA) January 25, 2023
Further context may be found in the glowing New York Times write-up of the "female lawgiver" statue, it's Pakistani-American creator, and her ambitions for more in other cities around America. https://t.co/cEgoAxGo9W

— Andrew Beck (@AndrewBeckUSA) January 25, 2023

The demon statue to honor Ginsberg sticks out like a sore thumb.

"The image of justice as a woman has been present for centuries, but women only gained juridical voice in the last one," Pakistani-born Shahzia Sikander said her artist's statement. "Despite years of women's struggle for legal socio-economic and political equality, gender bias still continues to create barriers for many women, whether it is health and education rights, equal economic opportunities, gender-based violence and race, or class discrimination."

What were the "barriers" stopping you from having this monstrosity placed atop the courthouse?

There are no barriers to anything anymore -- that's why giant piles of garbage are desecrating all of our public spaces.


January 15, 2023


Contrast Sikander's garbage heap with the original work of art designed by James Brown Lord: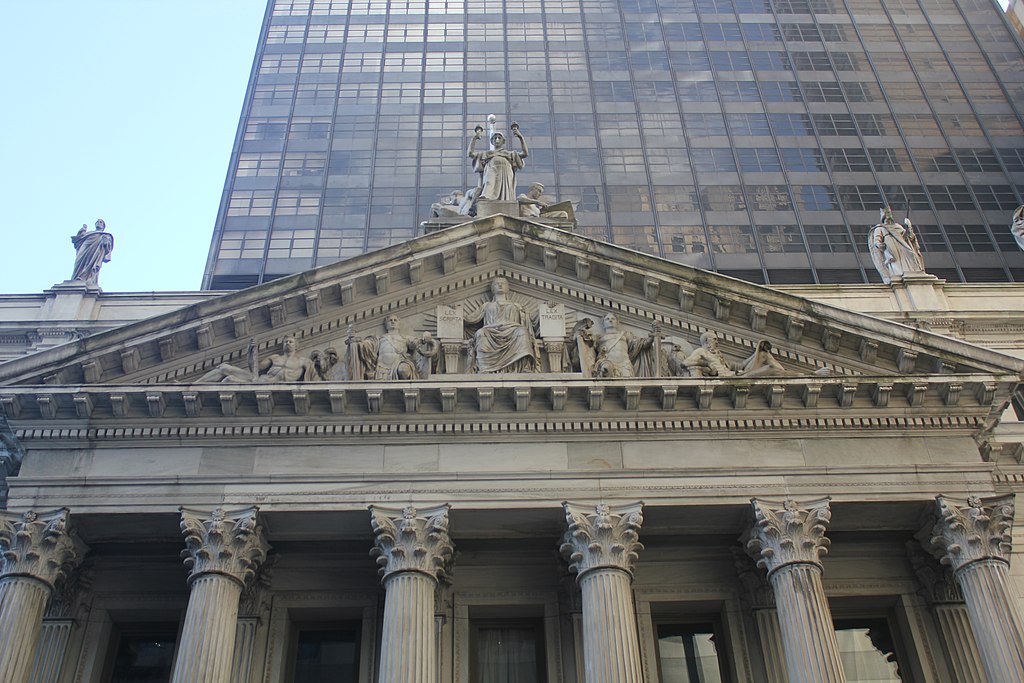 [Image source: EpicGenius, CC BY-SA 4.0]



[Image source: Beyond My Ken, CC BY-SA 4.0]



[Image source: Beyond My Ken, CC BY-SA 4.0]

We need more barriers to protect our heritage, not less. One would think plain old shame would serve as a "barrier" to prevent such desecrations but our ruling elites are clearly utterly shameless.

[Header image of the New York Appellate Division Courthouse by ajay_suresh via Flickr commons, CC BY 2.0 with thumbnail of statue overlaid.]

Follow InformationLiberation on Twitter, Facebook, Gab, Minds and Telegram.


PLEASE DISABLE AD BLOCKER TO VIEW DISQUS COMMENTS
Ad Blocking software disables some of the functionality of our website, including our comments section for some browsers.