Nashville police on Monday identified 28-year-old female-to-male transgender Audrey Hale as the mass shooting suspect who killed three children and three adults at a Christian school in Tennessee.


VIDEO: Nashville police chief confirms Audrey Hale identifies as transgender, suggests her trans identify motivated the killings: "We have a manifesto ... and a map of how all of this was going to play out." pic.twitter.com/Mss0FPqnUn

— Tom Elliott (@tomselliott) March 27, 2023
BREAKING: The deceased mass shooter of the Christian school in #Nashville has been identified as #trans person Audrey E. Hale. Three children & three staff were murdered. The shooting comes amid a surge in far-left death threats in Tennessee over the state https://t.co/gHQ6S0YSYd… pic.twitter.com/RbJyFe5xM9

— Andy Ngô 🏳️‍🌈 (@MrAndyNgo) March 27, 2023
Nossi College of Art & Design, formerly attended by the #trans mass shooter of a Christian school in Nashville, has locked down its Twitter account. pic.twitter.com/zahjvujfa8

— Andy Ngô 🏳️‍🌈 (@MrAndyNgo) March 27, 2023
Far-left extremists & militant #trans activists are threatening to injure or kill lawmakers in Tennessee as revenge for the state banning the medical transitioning of minors. Their violent threats have surged in recent weeks. https://t.co/F3BsnpsijZ pic.twitter.com/BgeEcCrZzU

— Andy Ngô 🏳️‍🌈 (@MrAndyNgo) March 26, 2023

From The Post Millennial, "Transgender Nashville school shooter had detailed manifesto, map of Christian school, police confirm":
Police said during a Monday press conference that the person who killed six including three children at the Covenant Christian school in Nashville was a former student of the academy, Audrey Hale, who identified as transgender and had left a detailed manifesto with plans on how to conduct the attack at the school.

Hale entered the building by shooting through a door on the side, police said. Once inside, Hale reportedly began firing at anyone in sight.

Among the victims were three 9-year-old children, Evelyn Dieckhaus, Hallie Scruggs, and William Kinney, as well as custodian Mike Hill, substitute teacher Cynthia Peak, and school head Katherine Koonce.



Girl, 9, killed alongside two schoolmates by transgender shooter at Nashville Christian school, as head of school, 60, custodian and woman, both 61, are named as remaining victims https://t.co/NzG7LSaYPf pic.twitter.com/BtrZC5YCuc

— Terri Green (@TerriGreenUSA) March 27, 2023


Metropolitan police arrived quickly, and Hale was killed after an encounter with officers on the second floor just four minutes into the shooting.

Officers found that Hale was equipped with at least two assault rifles and a handgun, and a search of the family home in Nashville revealed detailed maps and a manifesto of the attack.
Andy Ngo questioned whether Hale potentially taking testosterone influenced the attack.


Was the #Nashville trans mass shooter on cross-sex hormones (in this case, testosterone)? Women committing mass shootings are exceptionally rare, but if Audrey "Aiden" Hale took testosterone, it could explain part of the male-typical mass violence the Christian school tragically…

— Andy Ngô 🏳️‍🌈 (@MrAndyNgo) March 27, 2023

In Colorado in 2019, another female-to-male transgender mass shooter went on a rampage together with her pro-LGBT friend targeting students who mocked her "gender identity."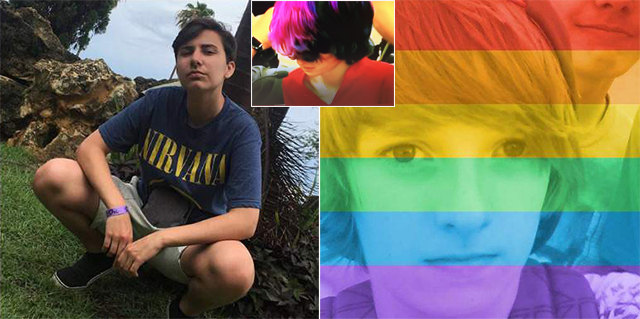 The DC regime together with Big Tech and the controlled media have been pushing transgenderism on children aggressively for over a decade now -- ruining countless lives and permanently mutilating thousands of children. The havoc this mass psychosis and mass mutilation is going to wreck on society has only just begun to be felt.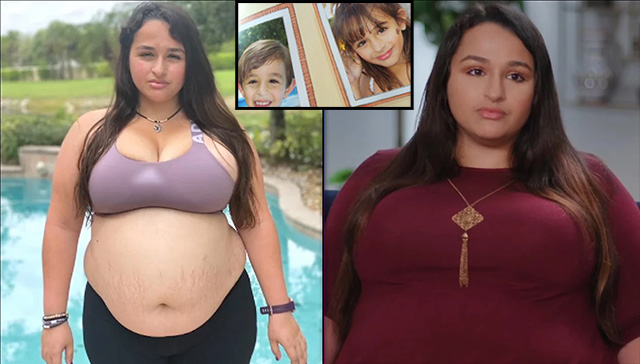 The media is going to try to blame the "intolerant" people who opposed this lunacy for the havoc rather than the social engineers who imposed it on the public from the top down.

Follow InformationLiberation on Twitter, Facebook, Gab, Minds and Telegram.
Share This Article...
PLEASE DISABLE AD BLOCKER TO VIEW DISQUS COMMENTS
Ad Blocking software disables some of the functionality of our website, including our comments section for some browsers.