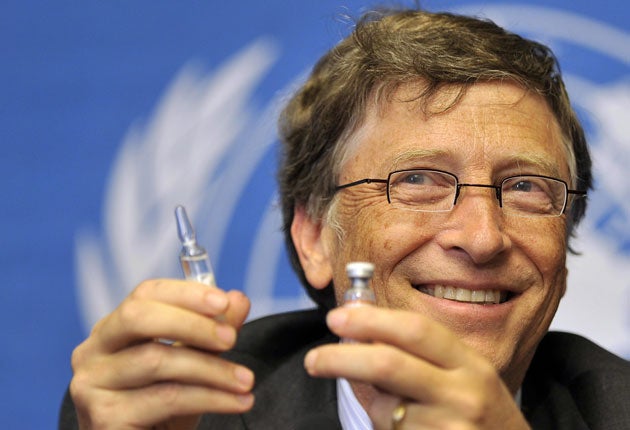 A new book aimed at "exposing the billionaire class" says Microsoft co-founder Bill Gates' investments in patented fertilizers, fake meat and U.S. farmland aren't saving the planet but rather enriching his bank account.
…
"First, it was patented seeds and patented fertilizers, and now they are patenting meat alternatives. Banning cattle would grant effective monopolies to the alternative protein companies and benefit investors such as Bill Gates, Jeff Bezos, Mark Zuckerberg and even BlackRock. Fake meats are about controlling the food market, not saving the planet," Bruner said in an interview with Fox News Digital.
…
"Now, the Controligarchs claim they can solve the climate crisis with new patented miracle products that happen to make themselves even richer and, once again, at the expense of small-scale independent farmers," he adds.
Bruner documents the outrage of farmers around the world after the push to ban more traditional and affordable crop nutrients, and he notes that restrictions on traditional fertilizer that the farmers said would bankrupt them were only put into place "after Gates and his buddies had secured the intellectual property for the replacement fertilizers."
Bruner continues that "for more than a decade, as he was targeting the fertilizer industry, Bill Gates has also been quietly buying up large swaths of American farmland."
"All told, Gates has spent over $1 billion dollars on farm acquisitions and the Agenda 2030-compliant technologies they now employ," Bruner says. Agenda 2030 is a United Nations initiative purported to target "eliminating extreme poverty, reducing inequality, and protecting the planet."
"When Gates buys tens of thousands of acres, he is not just buying the land — he is also buying the rights to water below ground. In addition to farms (and the irrigation) and fertilizer, Gates has been hunting for sizable interests in water and water treatment — a crucial component when seeking to control the agricultural industry," Bruner notes.
PLEASE DISABLE AD BLOCKER TO VIEW DISQUS COMMENTS
Ad Blocking software disables some of the functionality of our website, including our comments section for some browsers.