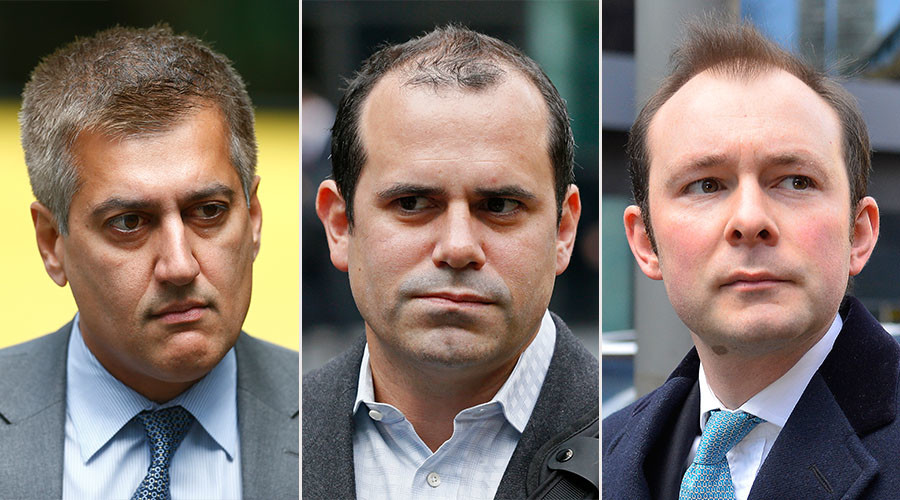 A court in Britain has found three former Barclays traders guilty of Libor manipulation between 2005 and 2007. The men are expected to be sentenced on Thursday.
Jay Merchant, 45, Jonathan Mathew, 35, and Alex Pabon, 38, were found guilty of trying to rig the benchmark interest rate known as Libor.
Libor is the interbank offered rate, and is fundamental in global finance affecting trillions of dollars of contracts and loans worldwide, including mortgages and bonds.
The verdicts come four years after Barclays received a hefty fine over rate-fixing. The case evoked political and public reaction forcing the bank's CEO Bob Diamond to resign.
The UK's Serious Fraud Office (SFO) got its first Libor conviction when former UBS and Citigroup trader Tom Hayes was found guilty by a jury for his role in the scandal last August. The broker was sentenced to 11 years in prison.
Earlier this year, the SFO case suffered a blow after prosecutors failed to prove six former brokers conspired with Hayes to rig Libor.