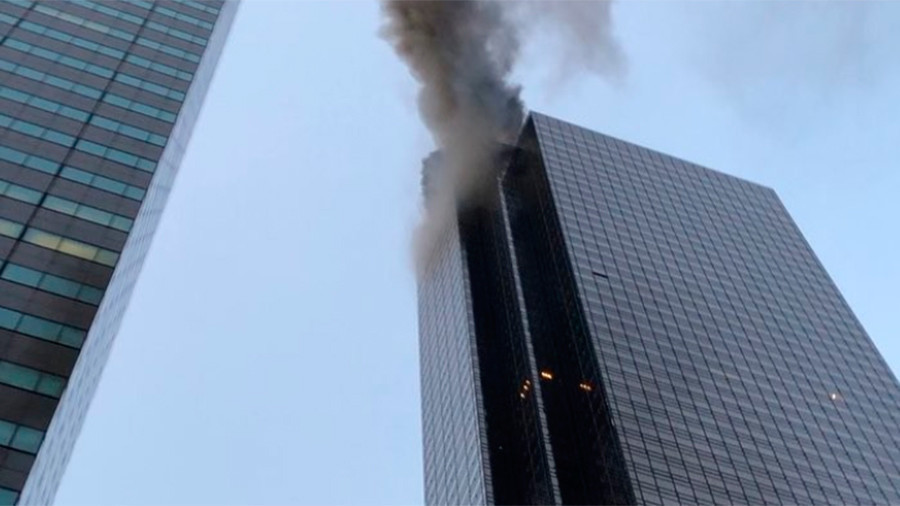 A fire has broken out in New York City's Trump Tower, the 58-story headquarters of sitting president Donald Trump's business empire.
LIVE
Footage from the scene shows a column of smoking rising from the skyscraper as firefighters stand on its roof. It's not yet clear what started the fire, but there have been no casualties yet reported. The President himself is reported to be in Washington DC.
The fire was reported at the high-rise on Fifth Avenue just before 7 am, the New York City Fire Department told Fox News, and over 120 firefighters arrived at the scene.
DETAILS TO FOLLOW