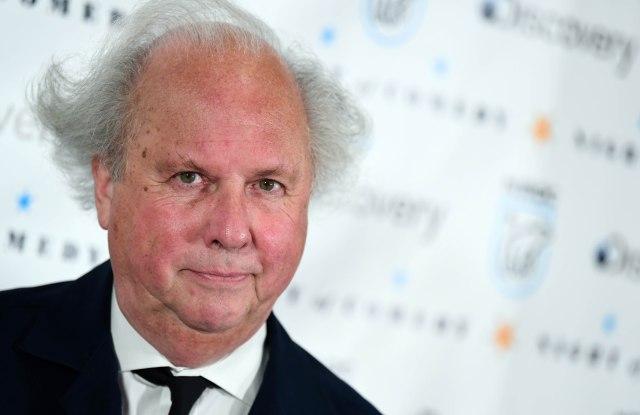 Vanity Fair under Graydon Carter was working on a story about Jeffrey Epstein's long-whispered-about sexual predation of young women and girls. Jeffrey Epstein found out, and wanted the story dead, so he applied various forms of pressure.
"He was torturing Graydon," says John Connolly, who was at the time a Vanity Fair contributing editor reporting on crime and scandal:
Soon after publication, Connolly says, Carter called to share an ominous development: a bullet placed right outside his front door at his Manhattan home.

"That wasn't a coincidence," Connolly says.

Even in the absence of any evidence Epstein was involved, Connolly says both Carter and he considered the bullet a clear warning from Epstein. Another former colleague, who spoke on condition of anonymity, recalls receiving an anguished call from Carter linking the bullet to Epstein. (NPR asked Carter repeatedly over the course of a week for his recollections of the bullet incident along with other elements presented here. After this story was broadcast and posted, his spokeswoman wrote to say Carter recalled the bullet appearing in 2004, not 2003.)

In 2006, federal authorities compiled accusations against Epstein in Florida. Connolly says he headed south to see if there was a story there for Vanity Fair.

As Connolly pursued interviews with women who had worked for Epstein, he says, Carter called him once more. The editor had found another intrusion, this time in the front yard of his Connecticut home: the severed head of a dead cat.

"It was done to intimidate," Connolly tells NPR. "No question about it." (Others who worked for Vanity Fair at the time said the cat's head was the talk of the office.)
In March 2014, society photographer Kevin Mazur captured photos of Ghislaine Maxwell at the 2014 Vanity Fair Oscar party in West Hollywood. It was hosted by Graydon Carter.
A Dead Cat, A Lawyer's Call And A 5-Figure Donation: How Media Fell Short On Epstein [NPR, photo: Shutterstock]
PLEASE DISABLE AD BLOCKER TO VIEW DISQUS COMMENTS
Ad Blocking software disables some of the functionality of our website, including our comments section for some browsers.