A recently released confidential document reveals that a startling majority of in utero babies died after pregnant women were injected with the Pfizer vaccine.
Public Health and Medical Professionals for Transparency (PHMPT) requested documents related to vaccine licensing via a Freedom of Information Act Request, then sued the Food and Drug Administration (FDA). In early January 2022, a federal judge ordered the FDA incrementally release the documents it claimed would take decades to process. PHMPT has posted Pfizer's confidential documents as they have become available.
In the most recent release, on May 2, 2022, a document titled 'reissue_5.3.6 postmarketing experience.pdf' disclosed on page 12 that by February 8, 2021, 270 women had received the mRNA injection during pregnancy. But 238 cases were apparently not followed ("no outcome provided"). And, therefore, the pregnancy outcomes for those women are unknown.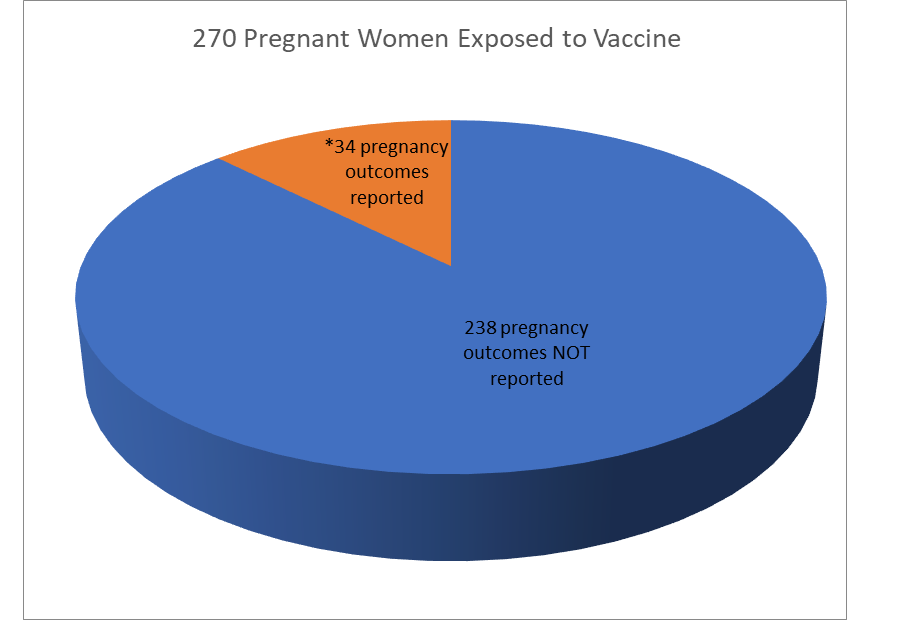 The mere fact that 88% of the pregnant women injected were not followed throughout their pregnancies is deeply concerning since 124 of the 270 pregnant women had some type of adverse reaction (49 nonserious, 75 serious) according to page 12 of the same document.
Among those 34 pregnancies that are known, the report indicates that 28 babies died either in utero or upon birth. Only one outcome was reported as normal, and the remaining five were reported as "pending."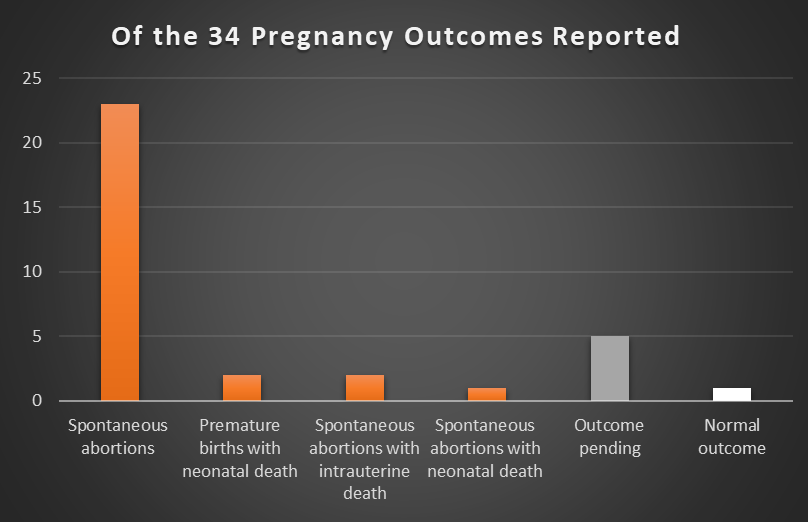 In analyzing Pfizer's own data, it is clear that 82% – 97% of the documented pregnancy outcomes resulted in death. (The 15-point variation is dependent on the final outcome of those in the "outcome pending" category.)
"This report confirms information we released last year," said Operation Rescue president Troy Newman. "We look forward to seeing some kind of accountability put in place for those responsible for hiding this crucial data from the public."
See Operation Rescue's previous coverage on pregnancy issues related to Covid-19 vaccines:
• Whistleblower reveals pregnancy complications
• Whistleblowers and other experts warn of increased risk of infertility
• Bombshell interview with COVID 19 Task Force Whistleblower – Warns of Vaccine Risks to Pregnant Women
*Note that two different outcomes were reported for twins, and both were counted.
LifeNews Note: Anne Reed writes for Operation Rescue.
PLEASE DISABLE AD BLOCKER TO VIEW DISQUS COMMENTS
Ad Blocking software disables some of the functionality of our website, including our comments section for some browsers.