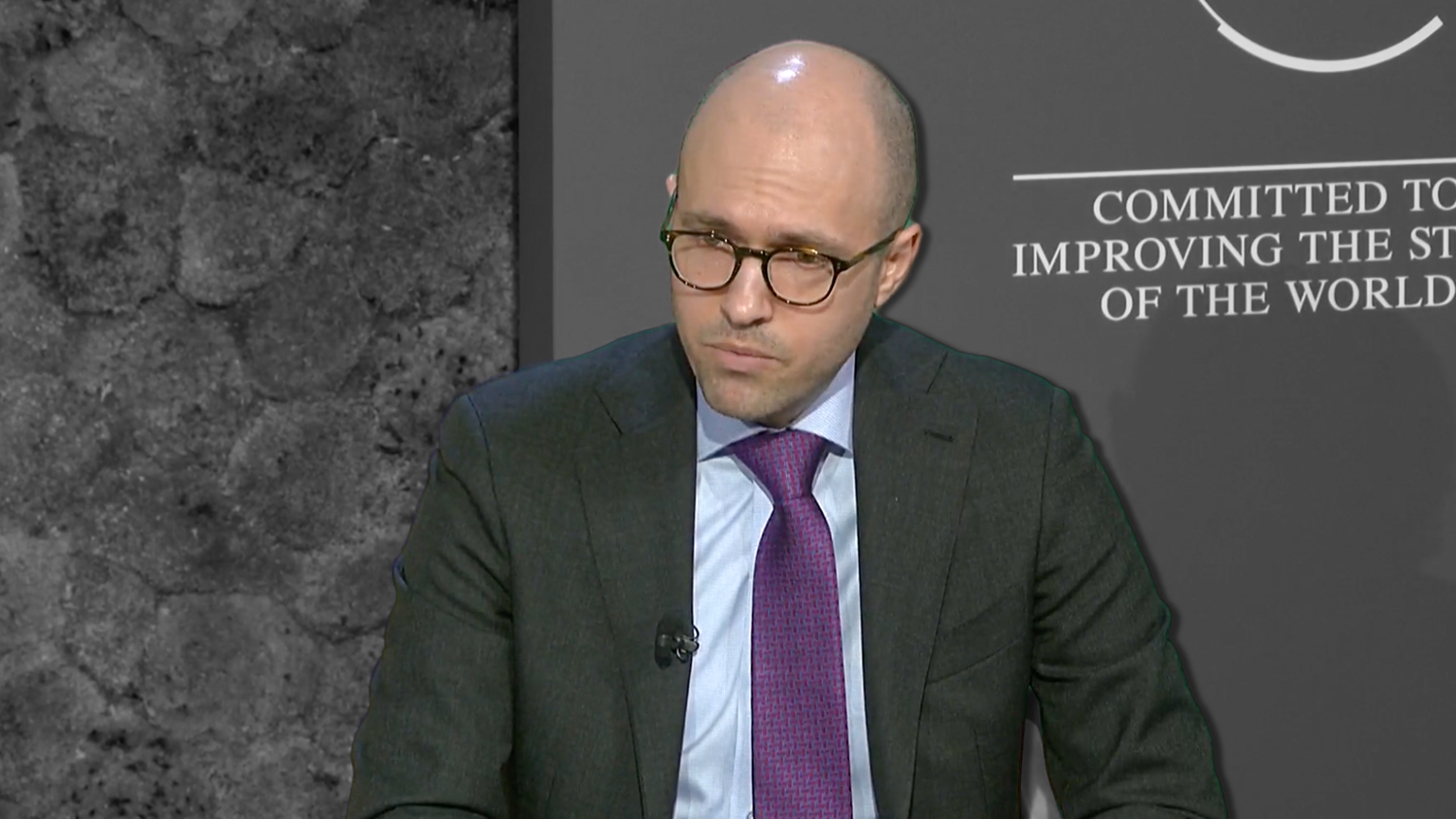 The head of the New York Times Company, one of the most powerful media companies in the world, declared so-called "disinformation" to be "the most existential" challenge that society is grappling with during an appearance on a panel at Davos in Switzerland and called for social media platforms to "differentiate and elevate trustworthy sources of information consistently."
A. G. Sulzberger, the chairman of The New York Times Company and publisher of The New York Times, also suggested that calling the "free press" names such as "fake news" and "enemies of the people" is something people should be "really worried about."
Sulzberger made the comments at the World Economic Forum's 2023 annual meeting — a yearly meeting where powerful elites from government, business, and media descend on Davos to push their agendas.
The agenda being pushed on Sulzberger's panel was "The Clear and Present Danger of Disinformation" — a discussion that focused on how "the public, regulators and social media companies [can] better collaborate to tackle disinformation, as information pollution spreads at unprecedented speed and scale."
The panel was hosted by former CNN host Brian Stelter (who has previously called for anti-Biden memes to be combatted). Sulzberger branded disinformation an existential challenge within the first few minutes.
"I think if you look at this question of disinformation, I think it maps basically to every other major challenge that we are grappling with as a society, and particularly the most existential among them," Sulzberger told Stelter.
Sulzberger continued by claiming that "disinformation" and "misinformation, conspiracy propaganda, clickbait" is "corrupting the information ecosystem" and attacking trust which will apparently cause societies "to fracture." This, according to Sulzberger, "immediately undermines pluralism [numerous groups being tolerated within a society]" which is supposedly "the most dangerous thing that can happen to a democracy."
PLEASE DISABLE AD BLOCKER TO VIEW DISQUS COMMENTS
Ad Blocking software disables some of the functionality of our website, including our comments section for some browsers.