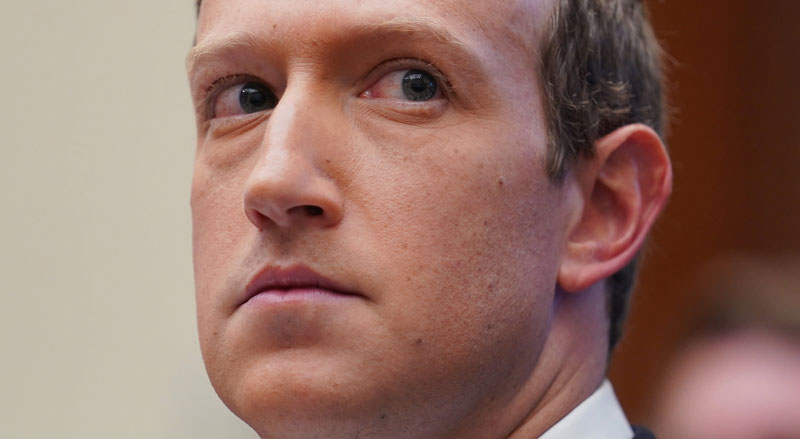 Facebook's parent company Meta is trying to walk back its policy to censor Covid "misinformation" as the Big Tech giant battles loss in trust among its users.
As Slay News reported earlier, Meta CEO Marck Zuckerberg admitted last week that Facebook's so-called "fact-checkers" have been censoring information that was actually true.
Zuckerberg revealed that Meta's top social media platforms, Facebook and Instagram, were censoring skepticism about the Covid pandemic without any real evidence that the claims were false.
Much of that so-called "misinformation" has since been proved either true or debatable, however.
Zuckerberg admitted that the corporate media and Big Tech were wrong to censor skepticism.
The efforts by social media platforms to censor their users "really undermines trust," Zuckerberg noted.
On Friday, Meta announced that it's lifting its controversial and damaging censorship policy.
Starting in 2020, Facebook, along with other social media companies such as Twitter, started censoring any posts that dissented from the official government/corporate media narrative on Covid and Big Pharma vaccines.
Claims that were challenged by establishment groups, particularly about vaccines, propagated like wildfire, prompting the platforms to batten down the hatches.
However, much of the content that was targeted for censorship later turned out to be true and should have been part of the critical debate.
In many cases, theories and opinions from renowned experts were removed from social media after being deemed "misinformation" by failed journalists parading as "fact-checkers."
These heavy-handed measures have now backfired, however, as the Covid censorship policies censored truthful information and undermined credibility in institutions.
Nevertheless, Meta's back-peddling comes with a qualifier.
The company clarified that the censorship policy will remain in place for nations still supposedly in the grip of Covid.
Meta stated in a blog post that the censorship policy will still be enforced in countries that still have public health emergencies in place.
"We are consulting with health experts to understand which claims and categories of misinformation could continue to pose this risk," the company said.
PLEASE DISABLE AD BLOCKER TO VIEW DISQUS COMMENTS
Ad Blocking software disables some of the functionality of our website, including our comments section for some browsers.